On 11th February, 2013, Junefield Mineral President Bin Wu held a seminar for Don Javier, Mariela, and Conymecar projects and introduced the company development in the last five years at 13th floor head office, Lima. Academician Jishan He from Chinese Academy of Engineering, Professor Jingwen Mao, which is the Chairman of Society for Geology Applied to Mineral Deposits, Professor Guangming Gao and Associate Professor Jingbo Weng from Central South University Junefield Mining Research Institute, dean assistant Juan Xiao from Junefield Peru Geological Exploration Centre, Don Javier Project Manager Manuel Prado, Manager Jiangran Xing from Exploration Department, Manager Yijun Dai from Geophysical Prospecting Department, and ten other doctoral and master students who have recently joined our company.
In the morning, Don Javier Project Manager Manuel Prado presented project progress, Geophysical Prospecting Department Manager Dr. Yijun Dai introduced the onsite geophysical prospecting status, and Professor Guangming Gao made some additional comment, then the discussion regarding preliminary work of the project and the future arrangement was carried out, deposit knowledge and explorating prospect was heavily mentioned.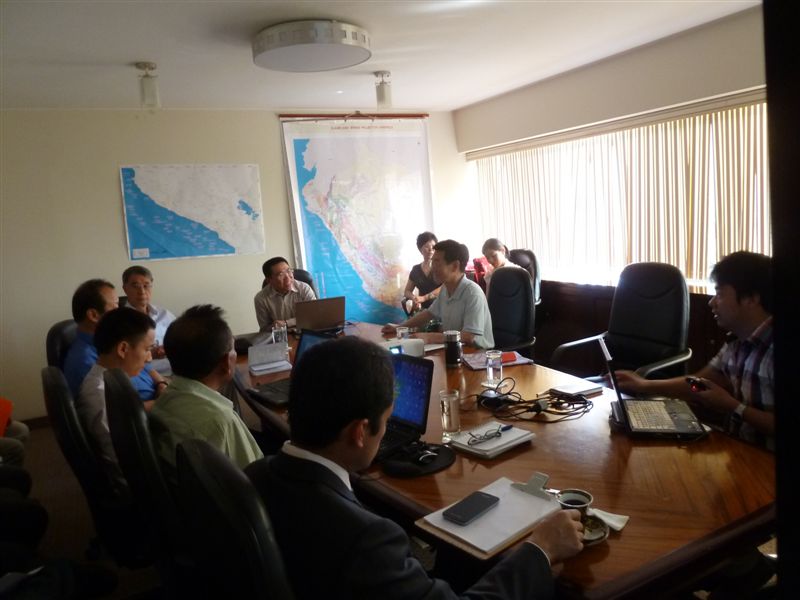 At the Don Javier Project discussion, Professor Mao is making a statement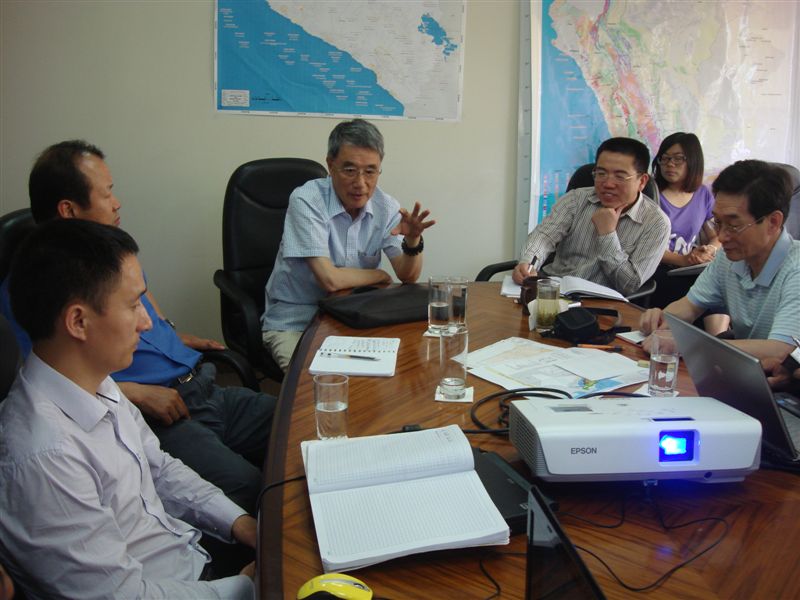 At the Don Javier Project discussion, Academician He is making a statement
In the afternoon, Meriela Project Coordinator Master Zhenchao Ye, Conymecar Project Manager Jiangran Xing and his assistant Dr. Zhen Xi presented their projects separately, from the discovery of the projects to the current exploration work. Professor Mao shared his views on these two projects, and carried out an in-depth discussion on Conymecar Project with the senior engineers, analysed this project from the geology and geophysics prospects.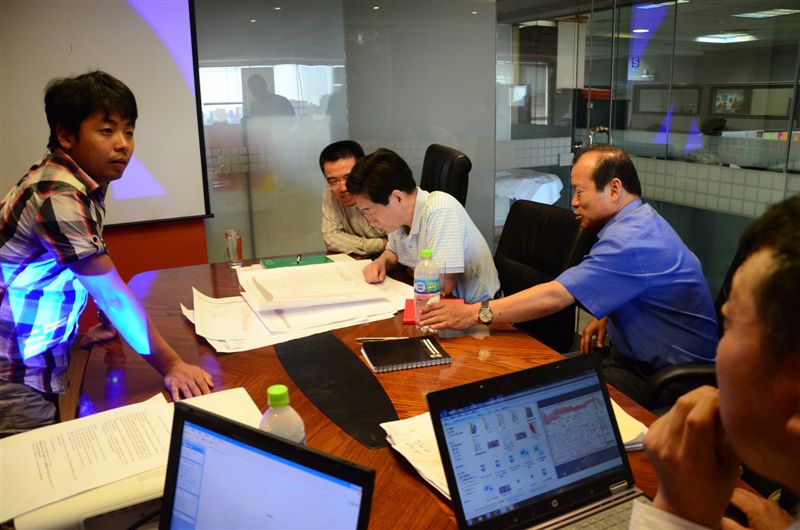 Mr. Zhenchao Ye is doing a presentation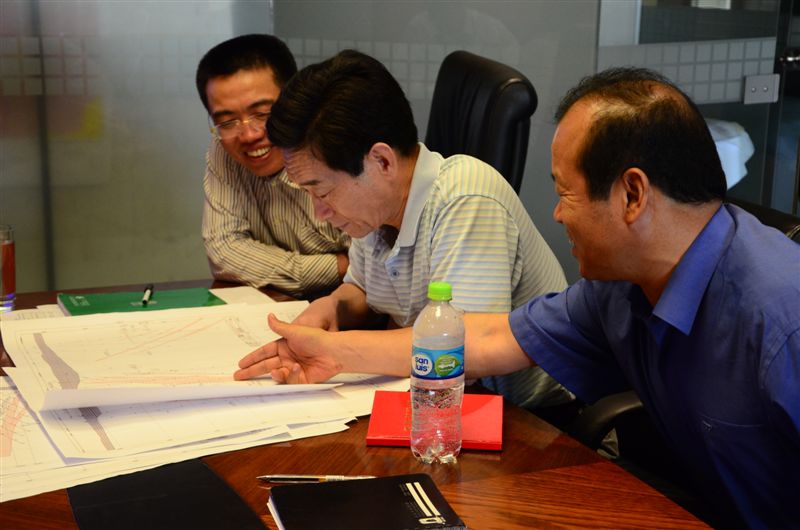 Professor Jingwen Mao, President Bin Wu and Senior Engineer Jiangran Xing are discussion the Conymecar Project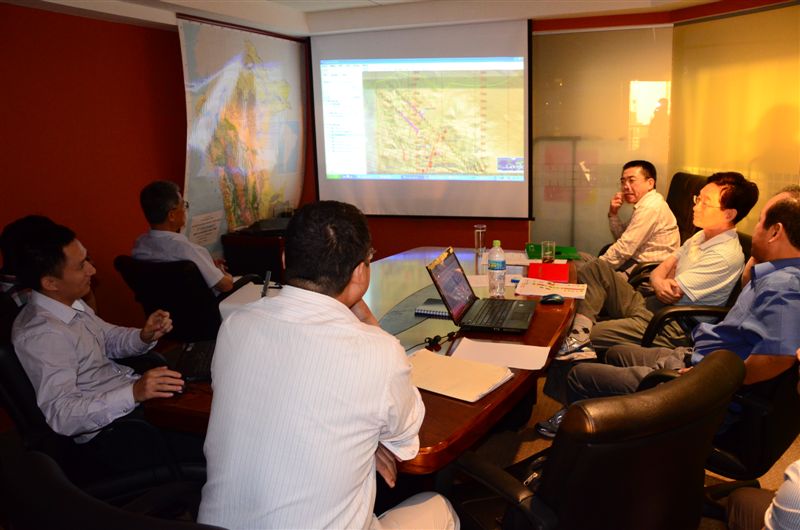 Professor Guangming Gao is making a supplement speech about the Conymecar Project
Two professionals are having a pleasant conversation during the break
Since 12th Feb, Academician He and Professor Mao conducted a 7-day expedition on these projects in Peru, accompanied by some senior engineers. We believe that with their professional advice, we will have a clearer understanding and a better working target on these projects.